The top plates to adapt to attachments are manufactured in the following way:
Top plate design


Taking into account the machine's original measurements and the base of the implement, we design the top plate to achieve minimum height and maximum reliability.

Cutting and welding


The necessary pieces are cut from metal plate using our plasma cutting machines.
Then the whole top plate is welded together.

Machining


Once the top plate is completely welded the area that seats against the implement is machined, followed by the area where it attaches to the machine or coupling.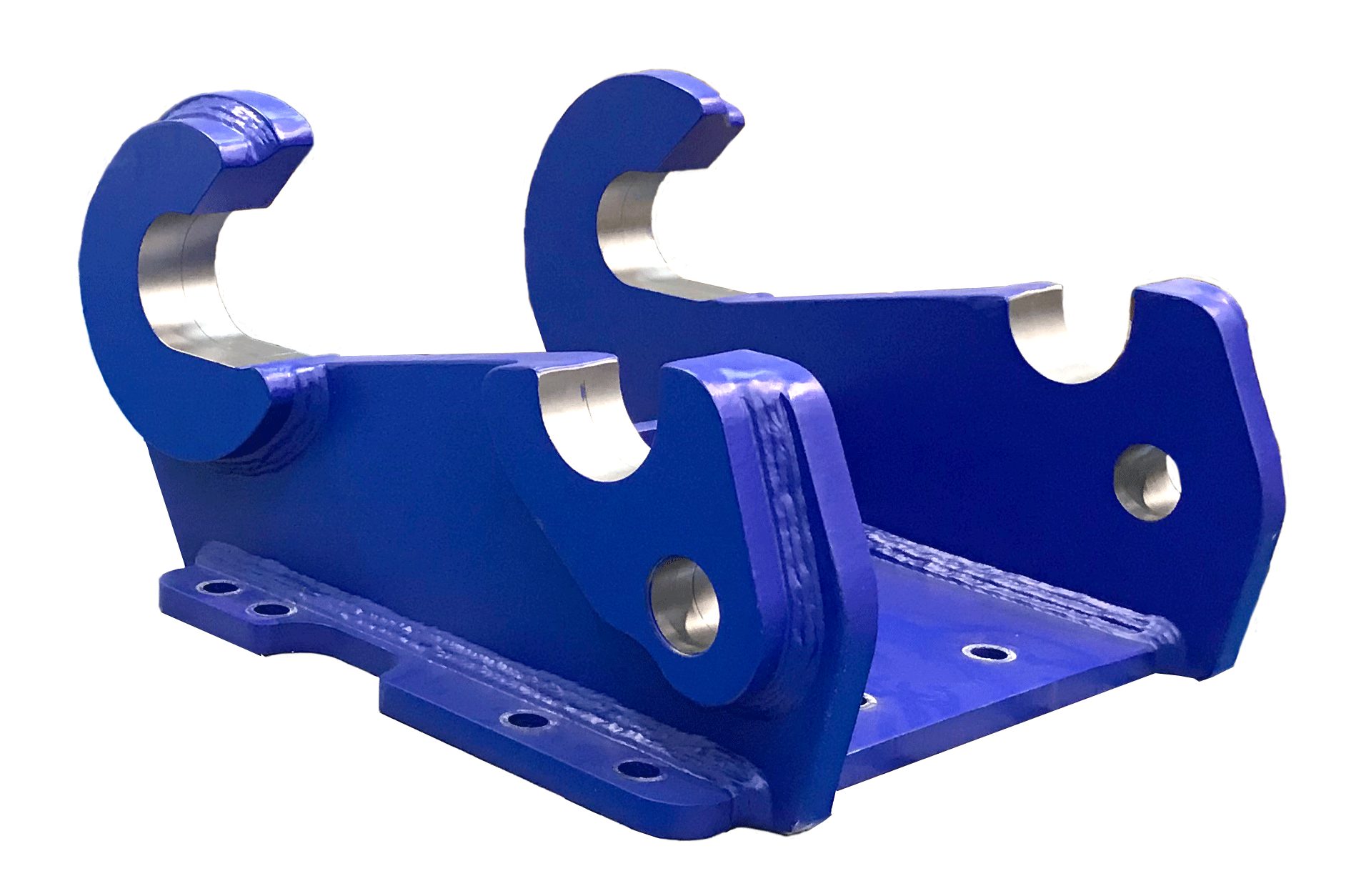 By following this method of construction we manufacture perfectly aligned top plates for trouble-free attachment and operation.