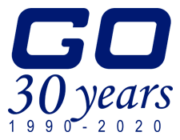 We are a company dedicated to the manufacture and marketing of attachments for 1 to 150 tons excavators. Our main products are: buckets, quick couplers and special implements such as top brackets, rippers (static and hydraulic), crusher buckets and screening buckets (marketed under the Xcentric brand).
Located in Vitoria-Gasteiz, we have experience in the market since 1990, and distribute our products through our dealers both nationally and internationally.
In addition, in 2020 we decided to start with the manufacture of hygienic and surgical face masks, without neglecting our usual activity. If you want to know more about our BSafe masks, visit the website: www.bsafe.eus and contact us for more information.